Back to Top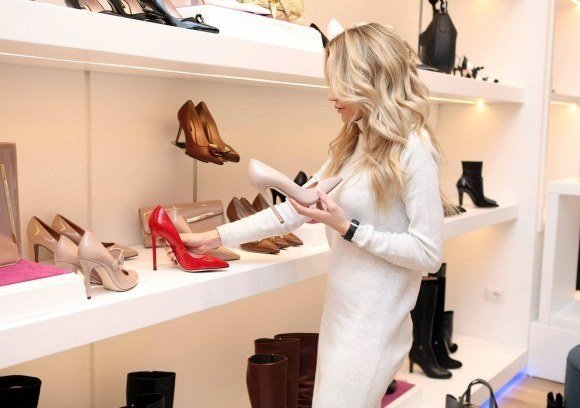 Affordable Fashion Trends for any Occasion
Be ready for any occasion with these affordable fashion trends. Save big with deals from Macy's and more, only with PromoCodesForYou.com.
by Joe Graceffa, on September 8th, 2017
The apparel market in the United States is the largest in the world. In 2015, the category was valued at approximately 359 billion dollars. The global retail giant, Macy's did a whopping $25.7 billion in sales during their 2016 fiscal year.
Companies, designers, and retailers all know that the clothing industry is always changing, and their biggest challenge is to adapt to customer trends and stay current.
Fashion and Fads
Summer is filled with special occasions from weddings to more casual barbecues and family gatherings. It is the time of year that also includes vacations, cruises, and destination events. Regardless of your plans this summer, you want to be dressed in comfort while still being right on trend.
Showing up in fashionable attire to these events doesn't have to break the bank. Here are some suggestions for affordable fashion trends for any occasion you attend.
A Timeless Print.
Gingham is always in style in summer, and this year it seems bigger than ever. Gingham usually has a preppy vibe that is perfect for the warmer weather, but you can also find affordable gingham pieces to suit your edgier style so you won't look like a farm girl dressed in checkerboard. Add a touch of this playful pattern to your wardrobe with retro gingham capris pants, socks or unexpected sneakers. They'll make a cheerful and unique addition to your summer shoe collection.
[Get great deals on the most classic fashions with Macy's coupons!]
Ruffle the Edges.
Ruffles are popping up everywhere. Whether you opt for a bold ruffle-front dress, a frilled off-the-shoulder top, or a delicately layered feminine dress, there's a ruffled look for everyone. Cascading frills add fun to this trend, playing with texture and dimensions. Floral-print ruffle dresses are ideal for a daytime wedding, but don't stop there! Sweet, feminine ruffles are found even on swimwear.
Shout it Out.
Slogan tees are the new graphics shirts for the summer and have become the most wearable trend of the season. With topics ranging from heart-warming mottos to powerful catchphrases, this is one of the most affordable fashion trends. These talking tees are popular because people want their sentiments heard and seen. Designers are focused on inspirational sayings such as "Be Your Own Hero" and expressing their outlook on the world with "Peace, Love, World." There is certainly a catchphrase for every outlook available in stores this season whether you want to be funny or super sassy.
Showing Shoulders.
From cold shoulder to one-shoulder and off-the-shoulder, these necklines are extra flirty and flattering on every body type. Décolletage is appropriate to show off no matter what the occasion, but these looks are especially perfect for an outdoor concert or picnic. In fact, you'll enjoy this fresh silhouette for every season.
[Get great deals on your new favorite trends with Boscov's promo codes!]
Underwear as Outerwear.
Stylish, visible underwear is the point of one of the latest trend gaining in popularity. Bralettes are everywhere this summer and at their best when paired with a high-waisted skirt or pant. They are ideal for layering and some of them can be worn as feminine crop tops. Available in every imaginable configuration, bralettes can be strappy, have a floral pattern or exude luxury with a soft, velvety texture.
Dare to be Bare.
One brave trend this summer is to show as much skin as possible with sheer materials. But doing sheer doesn't have to mean giving the world a peep show. Wearing a transparent piece of quality constructed clothing over your opaque apparel staples is a modest way to work sheer into your wardrobe. Unlike some of the celebrities who are willing to reveal it all, consider wearing a sheer top over a boldly printed bra. A see-through overlay may be a more comfortable option for most people when going for this trendy look. Sheer sundresses also make for an on-trend bathing suit cover-up.
Stripe Hype.
Stripes for 2017 are taking on an entirely new personality. No longer are these boring and only in black and white. As designers are showing us, you can wear bold, bright stripes of different sizes and colors in the same outfit. Stripes are happening everywhere from a playful maxi dress with rainbow stripes to a cheerful blazer for the office. Basically, if your outfit looks like a TV screen that's displaying those crazy-colored vertical lines indicating a technical malfunction, you've succeeded in being on trend this summer.
Stitched for Attention.
Make a vibrant debut into summer with embroidered everything. Colorful details add an artistic element to jeans, jackets and even handbags. Embroidery can be the extra detail that elevates your look this season and makes it come to life without spending a lot of cash. And when you pair this trend with other season staples like jeans and shorts, an embroidered summer shirt or jacket will have you turning heads.
[Get great deals on the hottest summer fashions with Boston Proper Coupons!]
Staying Current
Just about everyone is searching for trendy affordable clothing and stylish fashion. It is exceedingly possible to embrace popular fashion styles at low prices for any occasion that is on your calendar.
And these days, you don't even have to leave the comfort of your home to get the latest exciting trends in apparel. Whether it's time to refresh your wardrobe with graphic tees or freshen up your dress selection in your closet, online retailers are great options for purchasing affordable fashion trends for any occasion while saving you a trip to the mall.
Be sure to check out our post on the latest winter fashion trends to find your affordable cold weather styles.