Back to Top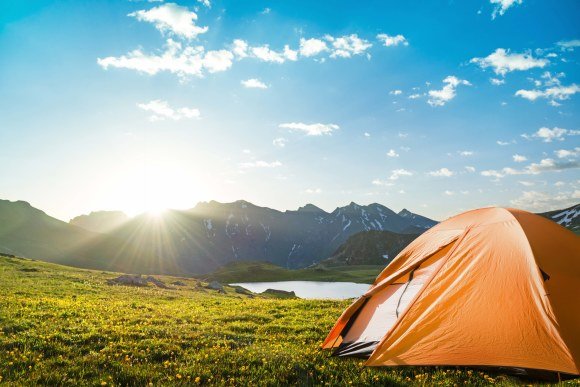 Camping Checklist for People Who Don't Camp
Camping for beginners - read this helpful checklist from PromoCodesForYou.com and find deals on camping gear from Overstock.com, REI, and more!
by Joe Graceffa, on July 14th, 2017
Ah, the great outdoors. There's nothing quite like that feeling of sleeping under the stars surrounded by nature. Camping is one of the most popular outdoor recreational activities in the United States with over 40.5 million people enjoying a camping excursion annually.
However, if you happen to be one of those people who has never camped before and are not sure how you feel about all that nature stuff, you may be skeptical. We understand, and we know that you'll need some help to survive and keep a positive attitude.
The Necessities
The key to happiness while you're camping in the forest or mountains or on the beach, is to pack smart. This is no place for fancy outfits and cute shoes. And you'll be better off leaving the perfume behind in place of bug spray.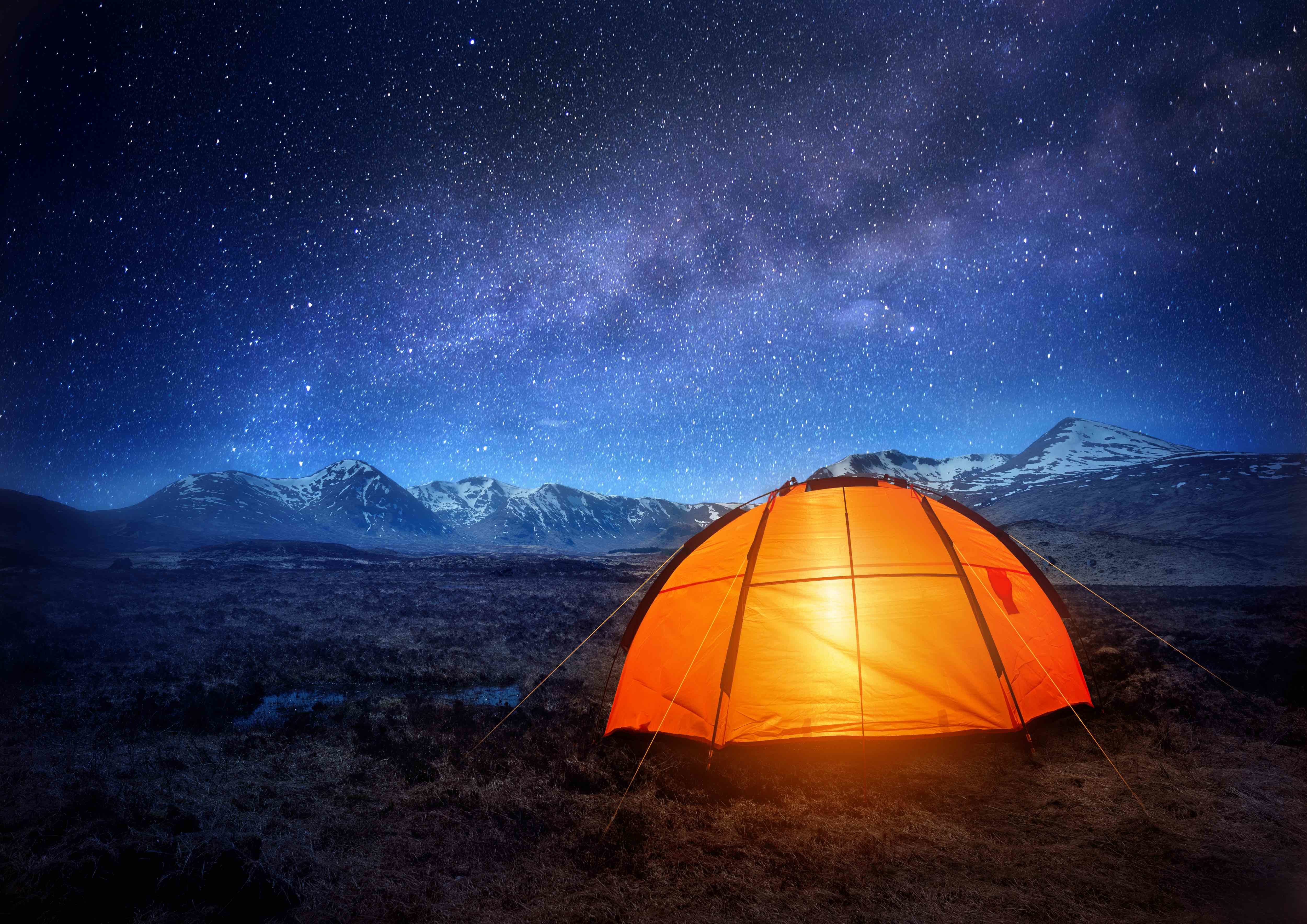 To help you prepare, consider this basic camping checklist. It will help make your experience a pleasant memory:
• Shelter. Tents come in all configurations ranging from simple pop-up to tents that require written instructions to get it right. Before you hit the road, check your existing tent for needed repairs. There are few things less enjoyable than trying to sleep in a puddle of rainwater if your tent leaks.
If you're a rookie, don't spend a fortune on a tent for your first adventure. There are places like Overstock.com that can offer deep discounts on high-quality tents no matter if you want a solo configuration or a deluxe style that sleeps ten with hinged doors.
Do a trial run if you are new to camping and set it up in your yard or living room before you go. You'll be happy you did a practice run when you reach the campground and want to get settled quickly and not fumble around with all those stakes and posts.
[Find your favorite camping gear using an Overstock coupon]
• Sleeping Bags. These, too, come in different weights and sizes, so do some research to find the one best suited for your location. If you're a camping novice, you'll also want an air-filled pad that sits between your sleeping bag and the ground so you can get a little more comfortable and not whine about your living conditions. And a pillow will also make all the difference in getting a good night's sleep.
• Cooking Gear. Nothing beats a tried and true Coleman camping stove. Quite simply, they are sturdy, reliable, and easy to use. And don't make the beginner mistake of forgetting to bring a pot or two as well as some plates and cups. Whether you're new to outdoor adventure or a seasoned pro, REI has everything you'll need.
[Use an REI coupon code to purchase your cooking gear for less!]
• Nourishment. Any food that can be grilled will work during a camping trip, but be sure to bring ingredients for healthy meals. If you bring canned food, remember to pack the can opener. You'd be surprised at how many new campers forget this vital accessory.
• Coffee. If you are a fan of morning java, make sure you have your beans and a way to brew them. For many people, it won't matter how well they ate or slept or how beautiful the sunrise is if they don't have their caffeine hit.
• Seating. After you cook up a good meal over an open flame, you'll need somewhere to sit. Sure, you could drag a couple of logs and sit on the wood and hope you don't get splinters in unwelcome places. But a better idea for people who are not used to camping is to bring along a few collapsible chairs for comfort. These won't take up much room and they are very reasonably priced at Bed, Bath and Beyond.
[Grab a Bed Bath and Beyond coupon and save on all of your camping favorites!]
• Footwear. Grab some hiking boots or shoes. Your sneakers will do just fine in many places, but if you're planning on going for a longer backpacking trip, dedicated shoes like hiking boots are much more comfortable. They offer additional support, padding, and stability across rough terrain.
• Lighting. Headlamps may look ridiculous, but once the sun goes down, you'll be so glad you have a handy flashlight that you can use to read, make dinner or illuminate your way to the bathroom while keeping your hands free to enjoy your activity.
• Apparel. Take layers of clothes that will transport you from the heat of the sun to the chill of the evening and offer protection from the elements. You'll want warm pajamas (especially for kids), clean socks and undies, and a waterproof layer (even if rain is not in the forecast). You can never be too prepared for a blast of cold air or a random rain shower.
Other Devices
There are thousands of other gadgets, knick-knacks, and miscellaneous gear available for camping, but if you're new to the experience, start off with the basics.
Remember, your needs are likely a little different than everyone else's so don't be afraid to make your own camping checklist and bring along items that will make your time outdoors a rewarding and comfortable one. Include anything that makes you feel a little more human while being out in the woods for days at a time.
Camping can be a great way to reconnect with family and friends while you disconnect from the day-to-day world. Being in the great outdoors creates wonderful memories that will last for years, but only if you enjoy the experience. A few well-chosen items can ease the challenges of camping and pave the way for future journeys.
Camping is a fantastic way to connect with Mother Earth. Check out our post on how to celebrate Earth Day for more ways to connect with our planet.