Back to Top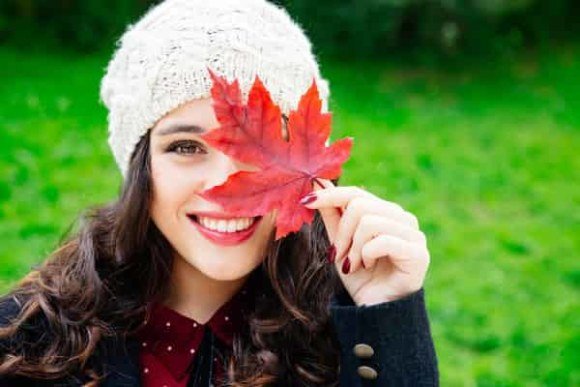 Get Ready for Fall Fashion
Transition your summer wardrobe to fall and save with these shopping tips!
The days are growing shorter, the early morning hours are a bit darker and all the signs that Fall is approaching are becoming more prevalent. It is a perfect time, and a legitimate excuse, to go shopping for new clothes.
What To Look For
Perhaps since this is the year of the Olympics, one of the hottest trends you'll see this Autumn is metallic, specifically gold metallic, which is poised to be a seasonal standout. For example, at the Nike store you'll find their 2016 Air Force 1 High Premium shoe that features three metallic finishes.
And taking a cue from another event that only occurs every four years, the upcoming presidential election seems to be influencing clothing options. Women's pantsuits are on order for this upcoming fall fashion season. The updated versions of this power suit, however, are slim and stylish, and just as suitable for a night out as it is for the boardroom.
Off-the-shoulder tops, blouses and dresses will continue from summer to fall for that bit of sexiness that can be worn by women of all ages. A wide offering of dramatic blouses and luxury dresses with this subtly alluring silhouette are hitting the store shelves nationwide.
Try a Norm Thompson coupon for deals on casual Fall styles.
Where to Shop
An inspiring place to update and supplement your wardrobe is at Kohl's. For more than half a century, Kohl's has brought style and savings to shoppers in-stores and online. This retailer, known for its affordable clothing, offers fabulous fall fashions and is poised to dress you for the cooler months ahead.
A significant advantage when shopping at Kohl's is the incredible variety of options, not just clothing, but also accessories, shoes, jewelry and more. Men, women and kids can purchase pretty much everything required for Fall all in one place where customer satisfaction is a priority.
If you want to know about the fashion craze of the season and what to buy to get the biggest bang for your hard earned buck, log onto Kohls.com. You'll find an entire section on their website to let you know what's trending in the world of fashion.
Right now you can save even more on your next purchase when you use special Kohl's promo codes from PromoCodesForYou!
A More Casual Option
Known primarily for their sneakers for every imaginable activity, Nike has become the supreme athletic gear retailer and a leader in the fitness world. For over 50 years they have delivered superior craftsmanship and innovation.
If you stop by Nike.com, you'll notice that this giant retailer does much more than just support your feet.
Although not a new fashion style, sweats have become a major component of the "at leisure" clothing trend that has grabbed the nation by storm. These are not your parents' baggy gray and gross sweatpants. Rather, these 2016 options are stylish while still being comfortable.
Nike, the king of all sports apparel with over 30 billion dollars in sales in the United States, offers forty different styles of sweatpants for athletes of all fitness levels. The fabrics range from French Terry to breathable cotton. Plus, the ergonomic design of these garments allows you to move naturally. For Fall 2016, the colors are right on trend with glittering detail on an ultra-comfy, tapered profile.
If you are a bit confused on how to put together an "at leisure" style that is acceptable for stepping out into public without being self-conscious, Nike stores can help there, too. Their easy-to-navigate website allows you to "shop by look," whether you need a general sportswear ensemble with a sleek twist or a specific training outfit with a relaxed fit.
Whether you consider yourself an Olympic caliber athlete or just more of a health-conscious type, you can grab a Nike coupon at PromoCodesForYou.com for extra savings to update your Fall 2016 purchases.
Just one word of warning before you jump into shopping for your new Fall 2016 attire…. beware of temporary trends. Some fashion trends seem destined to pass quickly and should be avoided by budget-conscious shoppers.
Update: for guys looking to freshen up their spring style, check out our guide to mens spring fashion.