Back to Top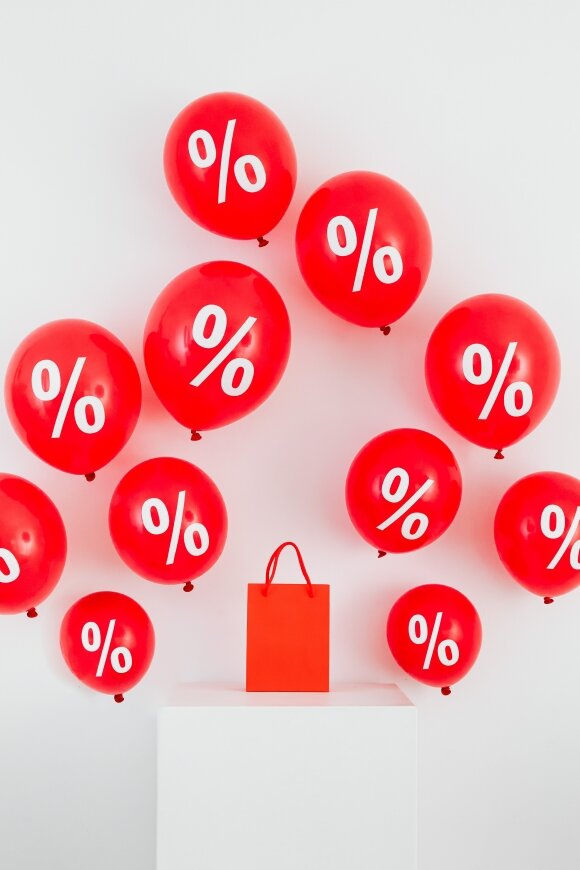 How to Get Coupons & Save on Every Purchase
Coupons are a simple and effective way to save money. We'll show you how to get coupons for nearly anything you need or want. Use these tips for finding and using the best digital coupons, promotional codes, and more to keep more money in your wallet.
by PromoCodesForYou, on May 25th, 2021
Coupon use is exploding! In 2020, an estimated 92 percent of shoppers searched for coupons or special offers before making any online purchase. Wow.
Over 60 percent of internet shoppers reported that discounts were even more important during COVID-19 when saving money became even more of a top priority for millions of Americans. Now it's time for you to jump in and use coupons to keep more of your hard-earned dollars in your pocket.
In this article, we'll share the effective traditional ways on how to get coupons, but we will also show you exciting secret coupon tips that you may not be aware of, even how to get coupons on Amazon!


Where to Get Coupons
The easiest way to find and use coupons is to use your Sunday newspaper. For a very low subscription cost, this valuable tool will show up at your front door every week. Inside you'll discover money-saving inserts just waiting to be clipped.
Coupon experts often say that the Sunday edition of your print newspaper contains $50 to $300 worth of discounts. Clearly, this is a resource that should not be overlooked.
But there are many more ways to get coupons!
How to Get Coupons in the Mail
In today's world, coupons have gone way beyond the Sunday circulars. It's interesting to note that over half of all shoppers still prefer to get their coupons by mail. Here are some insights on how to get coupons mailed to you for free, the old-fashioned way.
1. Contact Manufacturers Directly
It never hurts to ask! Companies will often send coupons in the mail when you provide feedback on their products.
Simply go to the webpage of a brand you like, and find the "contact us" button. Tell them what you love about their products. They will frequently thank you for your comments by mailing you free coupons. And it always helps if you share with them a personal story about you why you like their items.
These manufacturer's coupons are super special because they can be used at just about any store that sells the featured product.
You also might get coupons by mail if you contact a business with an issue or concern. Perhaps your food item was not fresh or did not taste as good as you expected. The grocery store will want to make it right, and the easiest way is for them to send you a coupon for your next shopping trip.
Just remember to be polite with your comments. And not every company you write will send you coupons.
2. Sign up for Newsletters
If you're wondering how to get paper coupons, take a moment to sign up for newsletters from the stores you enjoy. Companies and retailers will regularly include coupons as part of their weekly or monthly flyer.
3. Get on Birthday Lists
Your special day can be filled with coupons and discounts when you share your birthdate with retailers. You can score free meals, lower prices, and more perks when you sign-up for these annual rewards. Watch your mailbox fill up with coupons in the month leading up to your birthday.
4. Loyalty Programs
These days, it seems like every business has a customer rewards program. From grocery stores to fitness apparel to travel, being loyal can save you money. Reward programs are more and more popular and they are one of the top ways to get coupons for groceries.
Enroll in the loyalty mailing list for your neighborhood food store and any other retailers you frequent. Many stores mail returning customers exclusive coupons based on their most frequently purchased products.
But there are several other ways besides "snail mail" to get coupons for budget-friendly shopping.
Check the Receipt
Take a close look at the back of your register receipt after every transaction. Some businesses, especially grocery stores, print coupons on the back.
Dry cleaners, car washes, movie theaters, or just about any other place where you get a printed receipt may offer you savings on future purchases. No matter how much you spend, you will find all kinds of opportunities to save on the back of the register receipt.
How to Get Digital Coupons
Digital coupons can be used just like paper ones, but they come in electronic form. Digital coupons can be found on coupon-specific apps such as coupons.com or better yet, on the specific retailer website.
If you are wondering how to get coupons for groceries, clothing, or even kitchen appliances using your electronic devices, the best way is to download the store's app.
It makes sense to download the app of your most frequently used stores. Whether it is CVS, Kroger, Whole Foods, Macy's, Target, or a small local retailer, you can get coupons right on your smartphone for deals on a wide variety of items. Have the digital coupon scanned at check out and instantly save money!
No matter what you are shopping for, when you're ready to save money, there's an app for that. Apps are the ideal and convenient way to the coupon if you don't have the time or desire to clip coupons.
Social Media
Social media may be the perfect place to look for coupons, super savings, and flash sales. Brands large and small use these platforms to share coupons and special offers with consumers. Follow them on Facebook, Twitter, or Instagram. Having trouble finding their social sites? You can often find links on the company's website.
How to Get Coupons for Amazon
Over this past year, just about everyone has logged on to Amazon, the largest North American online retailer. Traffic to their website increased as much as 37 percent during the past twelve months. With this enormous growth in their business, you may believe it would be hard to find coupons. Fear not! We have the answers.
Here are some secrets you can use to save money when you shop online at this mega-retailer.

• You can find clickable coupons for loads of different products on the coupon page for Amazon. You won't see this link listed at the bottom of the website, but knowing about these special offers can save you a bundle.
• For more discounts, use subscribe and save. Not only do you receive 15 percent off each time you buy the product, but you will also get free shipping.
Technology Tricks
We all know that searching for coupons before checking out online can be a hassle. When shopping on the world wide web, consider using a browser extension to track down discounts on your behalf.
What is a browser extension? It is a helpful technology tool. Browser extensions are plug-ins you can download to your electronic devices. Before you make an online purchase, they will scan the web for coupon codes, then automatically apply them when you checkout. In other words, they do your bargain-hunting homework for you.
For example, Honey quickly locates coupons and applies the codes to your cart, so you can save money without putting in extra work.
Coupon Sites and Promotion Codes
But if you are concerned about downloading new software onto your computer or worry about turning your coupon search over to technology, there are outstanding sites that offer exceptional discounts and coupon codes.
PromoCodesForYou.com, a ten-year-old award-winning website, offers verified coupons and promotional codes for hundreds of top online merchants, big and small, in over 36 categories. Their promotional team continuously scours the web to find the best coupons and deals from your favorite stores.
When you want fashionable clothes for the entire family without paying top dollar, you don't have to ask "how can I get Kohl's coupons?" Simply visit the PromoCodesForYou.com website for a money-saving code.
You will also want to check out People Coupons for great bargain codes. From high-end brands like Tory Burch to everyday retailers such as Walgreens, you can find super savings at Peoplecoupons.com. You'll discover discounts for travel, coupons for Home Depot, promo codes for Costco, and more.
This website from the popular publication that we all love to read wants you to get the best deals possible. So, before you check out of your online cart, visit Peoplecoupons.com for the latest deals and promotional codes.
Get Started Now!
Don't pass by the opportunity for saving money on everyday items, travel, redecorating, or special products. Today, nine out of 10 U.S. shoppers look for deals before making an online purchase. It's time to join them! Use these tips and ideas on how to get coupons for free and save money on every purchase you make.