Back to Top
PromoCodesForYou.com's Student Savings Scholarship 2017
Enter to win a $1,000 scholarship for rising or current college students. Simply answer the prompt and make 2017 a great year with PromoCodesForYou!
by PromoCodesForYou, on April 13th, 2017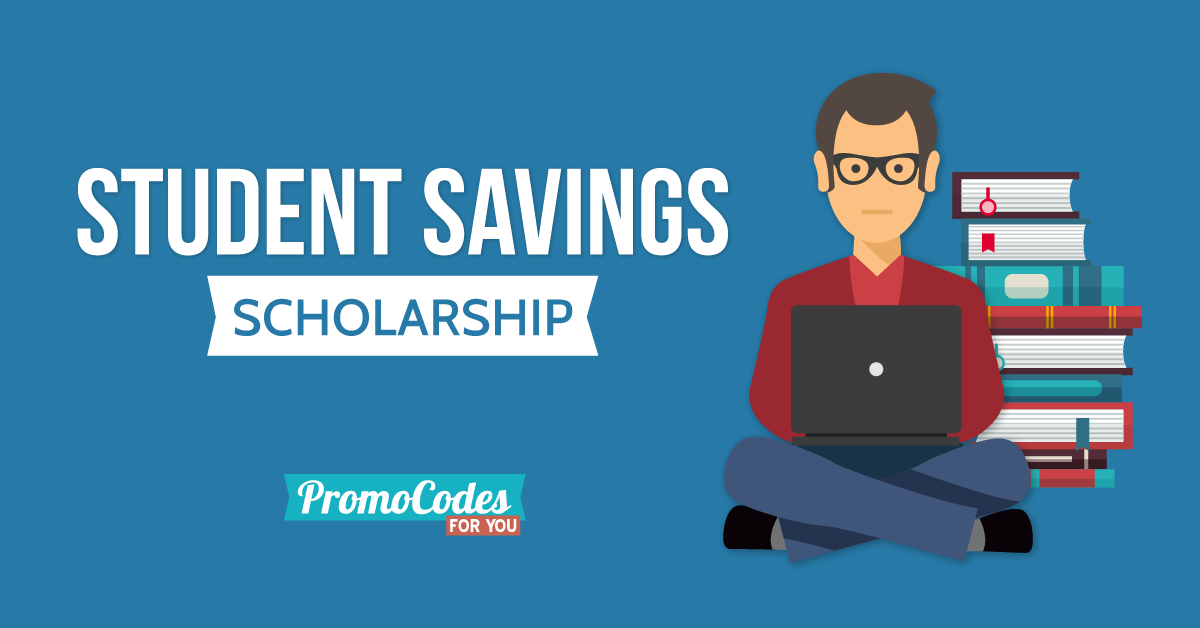 Want $1,000 for college? PromoCodesForYou.com can help make that happen.
If you are currently enrolled in college (or headed there in 2017!) and want to win a $1,000 scholarship to help cover expenses, consider entering the PromoCodesForYou.com Student Savings Scholarship contest. PromoCodesForYou.com will award a $1,000 scholarship to one highly motivated student who can thoughtfully respond to the prompt below.
The Prompt:
At PromoCodesForYou.com, our goal is to provide a resource to help you save money. We know that the financial burden of college can be overwhelming, so we're here with a scholarship to help you reach your career goals.
In 750 words or less, tell us what you wish to achieve once you've earned your college degree and why you believe that you will succeed in accomplishing that goal.
Here's How to Win:
• Fill out the form below, including a link to a Google Doc answering the prompt above.
• Follow all directions in the prompt.
• We will pick a winner on December 11, 2017 and notify you. (It's subjective; we're going to pick our favorite response.)
• A member of the PromoCodesForYou.com team will email you to confirm your mailing address and send you a check or Visa gift card in the mail for $1,000.
• We will announce the winner on our PromoCodesForYou blog.
To Be Eligible:
• You must be a graduating senior in high school or a current freshman, sophomore, or junior in college.
• You must be between the ages of 16 and 22.
• We reserve the rights to verify the date of your high school graduation and/or college enrollment.
• Any and all submissions may be used in future PromoCodesForYou.com marketing.
Update 1/1/18: Submissions are closed and a winner has been chosen - Click here to find out which inspiring, motivated student won $1,000 toward their education!