Back to Top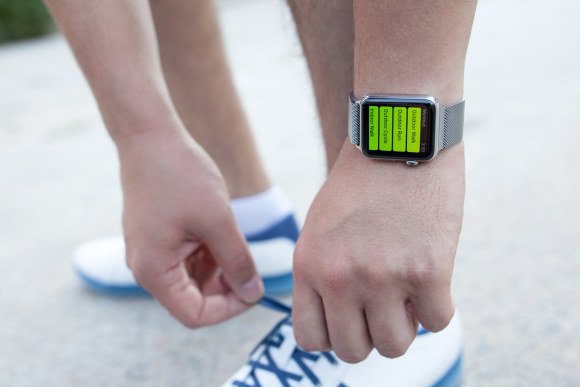 Technology You Need (& Technology You Want)
When it comes to shopping for technology during the holidays, it's good to know what technology you need and what technology you'll simply enjoy.
by Joe Graceffa, on December 6th, 2016
They're saying that we'll have millions of driverless cars on the road by 2035. And Amazon has just built a grocery store where you can just grab your stuff and walk out (with no checkout lines). But we can't buy driverless cars just yet and Amazon's store is currently limited to Amazon employees. Fortunately, every holiday season, it seems like there's some awesome new technology that you can buy that's promising to change your life forever. Sometimes, these pieces of technology do change the game, and other times, they're just passing fads. To help you distinguish the technology that's going to improve your life from the technology that you'll just have some fun with, we've decided to put together this helpful holiday technology guide.
Technology You Need

Google Home

The trend towards integrating sophisticated yet convenient technology into every home continues with Google Home, a smart speaker not unlike the Amazon Echo. Certain to be one of this holiday season's most sought after products, Google Home has several advantages over the Echo. Perhaps the most compelling reason to choose Google Home over the Echo is that it has almost all the same features at a significantly lower price. Experts also point to its stylish, and relatively customizable design. Additionally, the audio quality of Google Home is significant better. Although the Echo currently has more capabilities than Google Home, experts point out that Google Home is poised to surpass its competition in the next few years. For now, you can use Google Home to control Nest, SmartThings, and Philips Hue, with more partnerships on the horizon. Another advantage is that Google Home's access to Google's database enables it to provide superior search capabilities. Additionally, Google Home can connect to Chromecast, enabling the device to play movies, TV shows, and apps in a way that the Echo cannot. If you or the person you're shopping for is looking for a stylish, inexpensive, but highly capable device to enjoy, interact with, and control a variety of smart home gadgets, the Google Home is an excellent choice.

Price: $129.00
How to save: Target promo codes
Where to buy: Target.com
Apple Watch Nike+

Many people are using technology to improve their health. For those people, the Apple Watch Nike+ is an extremely useful piece of technology. As has been discussed before, the second generation of the Apple Watch has been praised by critics as an incredibly useful fitness tracker with a built-in GPS, a built-in heart rate tracker, waterproof design, and a user-friendly interface. Unlike other fitness trackers, the Apple Watch Nike+ has all the non-fitness features of the Apple Watch Series 2, making it one of the most fully-featured fitness trackers on the market. You may be asking yourself what makes the Apple Watch Nike+ different from the standard Apple Watch Series 2. The answer is the band and the interface. The band is perforated for better ventilation and sweat management, which makes it more useful for those using this device as their dedicated fitness tracker. The interface also features a "volt yellow" watch face which is exclusive to the Apple Watch Nike+. In the reviews for the standard version of the Apple Watch Series 2, critics claim that the second-generation device has been intelligently designed to cater to the actual reasons people were using the first-generation device. In other words, since people were using it as a fitness tracker more than as a smartwatch, the second generation improved on some of the issues where the first-generation model disappointed. If you or the person you're shopping for are interested in one of the best fitness trackers around, check out the Apple Watch Nike+.

Price: Starting at $369
How to save: Nike promo codes
Where to buy: Nike online store
Technology You Want
PSVR

In addition to smart home technology, another one of the biggest technology trends this holiday season is virtual reality, or VR. Many people who've experienced VR say that it's the future of entertainment. Of the various VR options, the PlayStation VR, or PSVR, stands out as the most attractive for several reasons. The first and most important reason is the price. At $499, PSVR is significantly less expensive than its competitors. Additionally, while many VR headsets require expensive, high-end PCs, PlayStation VR only requires a PlayStation 4, which many already own. The full PSVR kit, which experts say is the one to get, comes with a PlayStation camera, VR headset, external processor unit, and a PlayStation VR Worlds disc, which features many highly-rated VR experiences to enjoy. The second important reason to choose PSVR is the quality of the VR experiences currently offered. At launch, there are already several well-received, immersive, and enjoyable experiences that are exclusive to PSVR. Regardless of the age of the person you're shopping for, there's something for everyone with PSVR. By removing all the barriers to entry, Sony has designed a quality, practical device that brings VR to the mainstream. With a low price and great experiences, you should definitely consider purchasing a PlayStation VR this holiday season.

Price: $499
How to save: Target promo codes
Where to buy: Target online store
GoPro HERO5 Black

GoPro has long been considered an industry leader when it comes to action cameras. Their newest camera, the GoPro HERO5 Black, is being touted as the best GoPro camera in years. Some of the exciting features of the HERO5 Black are that it records 4K video, has a two-inch touchscreen, and is waterproof up to 33ft. The HERO5 Black no longer requires a plastic casing to be waterproof, which is a huge upgrade. If you want to take it deeper than 33ft. though, there is still a case available. You don't need to spend a bunch of money purchasing accessories for the HERO5 Black, either. If the person you're shopping for already owns a GoPro, that person can use the mounts they already have, as the Hero5 Black is compatible with all of them. To make the deal even sweeter, GoPro has upgraded the replaceable battery and switched to USB-C which puts it miles ahead of its competition. Put plainly, the Hero5 is better than previous GoPro cameras. When you take into account GoPro Plus, GoPro's new subscription cloud service designed to help you store and publish your videos (which comes with additional discounts on mounts and other accessories), the deal becomes almost too good to be true. The experts agree, the Hero5 is a worthwhile upgrade for people who already have a GoPro and marks a great entry point for those who don't.

Price: $399
How to save: Walmart promo codes
Where to buy: Walmart online store