Back to Top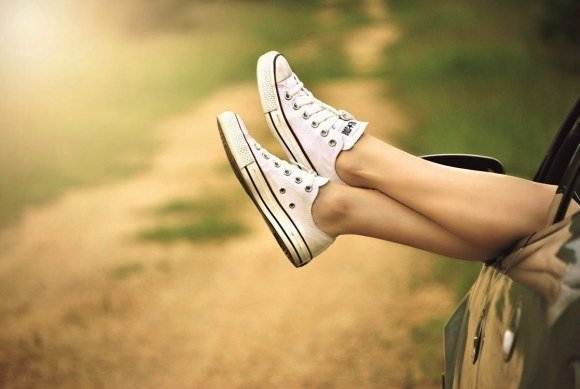 The Best Shoes for Summer 2017
Treat your feet right in 2017 with a list of the best shoes for summer! Find Nike, Forever 21, and more discounts, only with PromoCodesForYou.com!
It's summer! That means it's time to store your closed-toe shoes and embrace a casual and a sandal footwear fashion summer.
Shoes are not used to just cover our feet and protect them while walking. They are among the most important accessories in your closet. Summer styles range from sporty slides for athleisure lovers to lace-up styles and block heels that create a sense of femininity. But there's no reason you can't dip our toes in both pools!
Nine Knockouts
The options for summer footwear are endless, but we've narrowed it down to the nine best shoes for summer 2017. Every one of these trends is ideal to wear with your hot weather dresses, shorts, and skirts. And these styles sure to earn you lots of compliments.
1. Sliders, Sandals and Open Toe Comfort
You'd be hard-pressed to find a woman who wouldn't want to live all summer in just one pair of sandals. But the pair you wear to the beach might not be right for brunch, and the ones you keep spiffed up for work aren't always right for a picnic in the park. So choose a variety of options to keep in your wardrobe.
Funky sliders are trending everywhere this summer. These are flats with a laid back personality and updated for the summer with sequins and floral designs. Open toes keep your toes feeling free, but be sure you shop for sandals that provide support for your summertime adventures.
[Find your next favorite pair of sandals using a 6pm coupon]

2. Standing on a Platform
Adding drama to every outfit, platform shoes are making a comeback and the platform sandal is shaping up to be the new must-have accessory for the summer. The style adds height and sturdy loveliness to just about any shoe. Trendy metallic hues are the perfect way to update them for summer.
3. The Classic
The espadrille is a timeless summer staple and the shoe is back in full force this season with plenty of fresh takes to choose from. A cute espadrille is not only comfy, fun, and casual, it's the perfect warm-weather staple, and versatile enough to match whatever new look you've got planned this season. Espadrilles make a comeback every year, but this time they're so much more than basics. There are espadrilles with ultra-femme wedges in pink and leather-and-canvas bound designer styles. Clearly, there's an espadrille for everyone.
[Use a Shopbop coupon and save!]
4. Kitten Heels
There is nothing sexier than giving just a hint of something special, and kitten heels have long been that perfect little formula to add an arch without hurting the feet and create an air of adorable mystery. For 2017 kitten heel footwear designs bring style and maximum comfort to summer dressing.
5. Point It Out
Footwear with pointy toes are very elegant and add a feminine look to your feet. Although not the most comfortable, it does not prevent this design from being one of the biggest shoe trends. They can be found in boots, flat shoes, and high-heeled versions as well.
6. Breathable Footwear
Shoes that allow for breathing room include holes all over or are a mesh creation. They are simply perfect for the hot summer months. The new ventilation ports in footwear add style and enhanced breathability. Even Crocs with their holes allow the feet to really let the air in. These styles are lightweight, ultra-comfortable and fashion-forward. Shoes with cutouts are everywhere and are one of the best choices for women to wear in the hottest seasons. But beware, they will sell out before the end of the season.
7. Ankles All Tied Up
Ankles are a great part of the body to emphasize this summer. From flat gladiator sandals to lace-up heels, the best hot weather footwear is all tied and laced up. Featuring such unexpected features like knotted details, or a fringe tasseled self-tie closure, these summer styles show off skin and bring attention to that slimmest part of the legs. Footwear with ties around the ankle is a trend as huge as it can get.
[Shop the latest shoe fashion trends with a Forever 21 coupon]
8. Sneakers
Everyone's favorite kicks are getting a warm-weather revamp. Embroidered details and bright, fun new shades are all the rage. Throwback styles with clean lines are found everywhere for the season.
[Craft a sporty summer look and keep prices fit with a Nike promo code!]
9. Embellished shoes
Speaking of embroidery, embellished shoes are right on trend this summer and will increase the beauty of your feet as well as your shoes. Exaggerated decorated footwear is perfect for occasions like summer weddings and other sunny celebrations. This year you'll find glitter shoes, designer logo heels, ruffled or ribbon or feathered shoes, bow shoes, floral shoes, pearl shoes, and even nostalgic rhinestone shoes.
Choosing the most appropriate shoe trends for you depends on your taste, height, what makes you comfortable while walking. The best shoes for summer 2017 are all up to you and your personal style!
Update: if you're looking the latest trends, take a look at our 2018 guide spring shoe trends.