Back to Top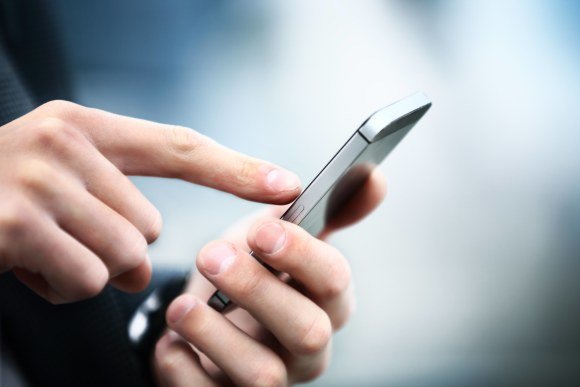 Which Cell Phone Carrier is Right for You?
by Joe Graceffa, on February 2nd, 2017
Choosing a cell phone carrier is absolutely overwhelming. These days, it can be as difficult as picking a partner for marriage. Even spokespeople for the carriers are switching their minds and changing to new plans. There are an endless array of shared data plans, installment plans, leases, and bring-your-own-device plans.
Is it even possible to know which cell phone company is the best match for your lifestyle?
Bye-Bye Contracts
Gone are the old-fashioned two-year contracts. Today, the cost of your phone is now clearly separated from the cost of your service. Yet, changing carriers is rare for consumers. Mobile phone users are creatures of habit and U.S. cell-phone companies have an extremely loyal subscriber base. Astonishingly, a 2016 survey found that people said they have been with their current provider for an average of eight years.
[Already know you want to switch to Sprint? Don't forget your Sprint promo codes!]
Where to Start
Before you commit or change your cell phone carrier, follow these three simple steps:
1. Are You Free?
Although contracts are quickly becoming things of the past, you still have to make sure you're clear to change your carrier new without getting hit with penalty fees. Although the dreaded early termination fees have pretty much disappeared, you'll want to be sure there are no financial repercussions when you choose a new carrier.
2. BYOP (Bring Your Own Phone)
Unless you're bringing your own phone to a network, you'll need to purchase one. You'll likely have the choice of either paying for the whole thing up front, or in monthly installments. You should factor in this expense as you calculate how much you're willing to pay for your new carrier.
Some networks require you to purchase a new device from them. Although it is rare, a select few mobile phones still only work with specific carriers.
If you plan to bring your own phone, make sure it's unlocked and works on your new network. When in doubt, give the customer service number a call.

3. Can You Hear Me Now?
Today's smartphones are loaded with features to help you be more connected, productive, and efficient. But the swankiest phone on the market won't get you anywhere if you can't get data or voice service where you will be using the Smartphone the majority of the time.
Since every coverage map is a Rorschach inkblot test and they all look similar, log onto a website like Rootmetrics.com to check on mobile performance. First, choose your network, then type in your zip code, and voila! Up comes valuable information on reception in your region.
Beyond Coverage
As the technology advances, there is very (very) little difference between the coverage areas of different cell phone companies. Therefore, there are several features and amenities outside of coverage to determine the best value for consumers.
Before you commit to a phone carrier, give thought into what matters most to you. Is it 24/7 customer service, the ability to roll-over minutes, availability of streaming music, or technical support? There are a multitude of items to consider.
• Heavy Data Use
According to Consumer Reports, heavy data users, especially those who want three or more phone lines, will most likely be happier with one of the "Big Four Carriers" (AT&T, Sprint, T-Mobile, or Verizon Wireless). These mega providers have the country well-covered with high-speed 4G Internet service.
• International Calling
If you have family overseas or your business requires international calling, the ease of international calling is essential. This is where the large carriers such as Sprint and Verizon usually offer the best plans. Sprint offers free data roaming to anyone on their network. And it works in over 150 countries.
[Don't forget your Verizon Wireless promo codes!]
• Surfing, Talking, Text
The data from Consumer Reports also found that Verizon's voice, text, and web performance was judged to be one of the best. They have a plan for just about everyone, ranging from $35 to $110 per month.
• Customer Service
When you have a question about your wireless plan or your device, you don't want to have to navigate through a convoluted phone tree or search fruitlessly through a cluttered website to get an answer. Check out the carrier's official website to see when and what type of support is available. Read reviews and check out non-partisan blogs to better understand which mobile phone network will offer the greatest assistance in your time of need.
• The Latest and Greatest
It's not unusual for techies to crave the latest and greatest devices. For these technology enthusiasts, the ability to increase data usage is important. If this sounds like you, consider Sprint. This major carrier offers plans that let you pay off your phone in monthly installments in exchange for a discount, and get a new phone every year or so if you return the old one back to the carrier.
• When Cost Matters
There are sophisticated interactive tools, such as the one at Money.com to help you determine the best plan for your Smartphone habits. Just answer a few simple questions and in less than three minutes, you'll have a suggestion showing you the best available option.
When buying data bundles that will be shared among family members, it's often better to buy more features than you need. The cost per phone will drop when you combine additional lines and amenities.
For example, Sprint Unlimited Freedom plan offer is an attractive deal with unlimited talk, text, streaming video, gaming, and music. It offers the "Best Price Among All National Carriers" at $100/month for two lines. Plus you can get the 3rd, 4th, and 5th lines free.
If you're after the more personal attention of a smaller carrier, consider the affordable Boost Mobile plan. For $30 Boost Mobile provides unlimited talk, text, and data with 2 GB 4G LTE data (with auto re-boost).
[Need a Boost Mobile promo code? We've got you covered!]
To Sum It Up
When it comes to picking the best wireless carrier in our ever-changing world, the level of coverage is becoming less relevant. The cost of cell phone plans, the quality of customer service, and network reliability, however, are key factors to consider.
All major cell phone carriers such as Sprint and Verizon ultimately offer more flexible plans, better phone selection, and more extensive customer service. However, if prepaid options appeal to you, one of the best is Boost Mobile which is top in customer service for a company of its size and offers a variety of phones.
Cell phones are now being used by a stunning 91 percent of adults and the competition among mobile phone carriers is fierce. Be sure you examine all the options to get the plan you want at the most affordable price.