Boost Mobile Coupons & Promo Codes
OTHER BOOST MOBILE COUPONS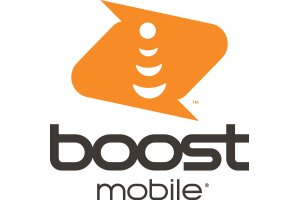 Boost Mobile
Coupons & Promo Codes
14 Boost Mobile Deals Verified
10 Offers Used Today
OTHER BOOST MOBILE COUPONS
About Boost Mobile
Browse the best Boost Mobile coupons and promo codes. Boost Mobile is a mobile phone service provider specializing in prepaid phone plans in the US and Australia. In Australia, Boost mobile is operated by Boost Tel Pty Limited, and in the US, Boost Mobile is owned and operated by Boost Worldwide, Inc. Whatever you pick out, use a verified Boost Mobile coupon or promo code from PromoCodesForYou to get the best deal you can.

Starting at just $35 a month, Boost Mobile offers three simple plans that all include unlimited talk, text, and data. These plans are available on every phone, for the same price, with no long term contracts and no long-distance fees. In the US, Boost mobile has provided service to over 225 million people on their 4G LTE network. Customers can pick from a wide variety of popular phones, including Samsung, Apple, LG, HTC, BlackBerry and Kyocera. Boost Mobile products are available in various technology and home appliance stores like Best Buy, Sears, RadioShack, Target and Walmart. Boostmobile.com has the full range of Boost Mobile products with exclusive deals and free shipping on all purchases.

In 2006, Sprint Corporation acquired Nextel Communications, which made Boost Mobile a subsidiary of Sprint Nextel Corporation. The same year, Boost Mobile launched its new "Unlimited by Boost Mobile" plans that offered unlimited talk, text and internet in select areas, and which resulted in significant growth for the company. No matter what plan is right for you, get the best deal you can with a coupon or promo code from PromoCodesForYou.

In January 2009, Boost Mobile launched a Monthly Unlimited Plan targeted to a much broader demographic of people in many more areas. In three months, Boost Mobile gained 674,000 customers. It works for so many others, so it must work for you! Use Boost Mobile's widely utilized and greatly approved of services to get your best cell service.

In 2010, Boost announced Shrinkage, a new program where six months of on-time payments grants customers a $5 reduction in monthly payment prices. In 2012, Australian cell service provider Optus ended its business relationship with Boost Mobile, and shortly after, Boost entered into a deal with Optus' competitor Telstra, which is now the largest provider in Australia. With their huge range of plans, Boost can work for anyone with any set of needs.

Today, Boost Mobile has over 4 million subscribers and an estimated $45 million in annual revenue. Boost has also expanded its offerings to family and international plans, as well as plans for portable Wi-Fi hotspots with 4G LTE coverage and support for up to 10 devices. Boost Mobile plans also come with certain add-on features, such as phone insurance, boostTV on demand, and scam call alerts and identity theft protection with CallWatch. Save with a Boost Mobile coupon or promo code here and enjoy the best prices on your wireless service!